Lynn Armentrout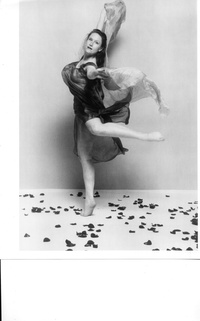 Lynn received her early dance training at the Stone-Camryn School of Ballet in Chicago. She performed, toured and taught with Jeanne Bresciani and the IDII from 1988-1996. She then directed the Duncan Dance Collective, with Marie Carstens, from 1996 to the early 2000's. Lynn taught Duncan dance to children at Spoke the Hub Re:Creation Center and at the Prospect Park Picnic House in Brooklyn. About 2004, she stopped dancing and currently is a practicing attorney in Brooklyn.
Mary Ruth Hammond (from material provided by Lynn).
Related references
Anderson, Jack. "Isadora Duncan's Legacy", New York Times, January 18, 1989.