Shannon McMullan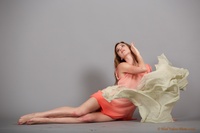 Shannon is a fourth-generation Duncan dancer with a BFA in Dance from Texas State University. She began studying the Duncan technique in 2014 from fourth-generation Duncan dancer, Meg Brooker. Her main master teachers are Catherine Gallant, Loretta Thomas, and Beth Jucovy. She is a dancer for Dances by Isadora under direction of Catherine Gallant and a dancer for Dance Visions NY under direction of Beth Jucovy. She has attended summer intensives with Dances by Isadora and the Isadora Duncan International Symposium. She has performed in various venues across the country in New York City, Long Island, Austin, and San Francisco.
SMM_ARTS(dance) is Shannon's blog and choreographic umbrella. In her choreography, she researches integrating visualization processes from computational modeling tools into the historical context of Duncan repertoire. Shannon has shown her work in various venues in Texas and New York. She writes a monthly blog where she openly speaks about her experience working in a technical industry as a dancer. 
In her spare time, she is the full-time Research and Development Coordinator to CORE studio at Thornton Tomasetti. Shannon coordinates all special events including managing the annual AEC Technology Symposium and Hackathon, a four-day event that brings together technology leaders in the Architecture, Engineering, and Construction industry. She also assists in the business development and creating marketing products for CORE studio.
Shannon is currently working on another project, "d.b.d", a monthly interview series on technically trained dancers who are working in industries not related to dance. Trying to break the stereotype of dancers living a "poor artist life" and shed light on the skills they possess that is versatile among a variety of fields.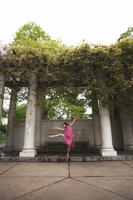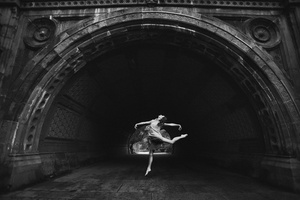 Affiliations
Dances by Isadora — Dancer (since 2015)
Dance Visions NY — Dancer (since 2017)