Roberta Hoffman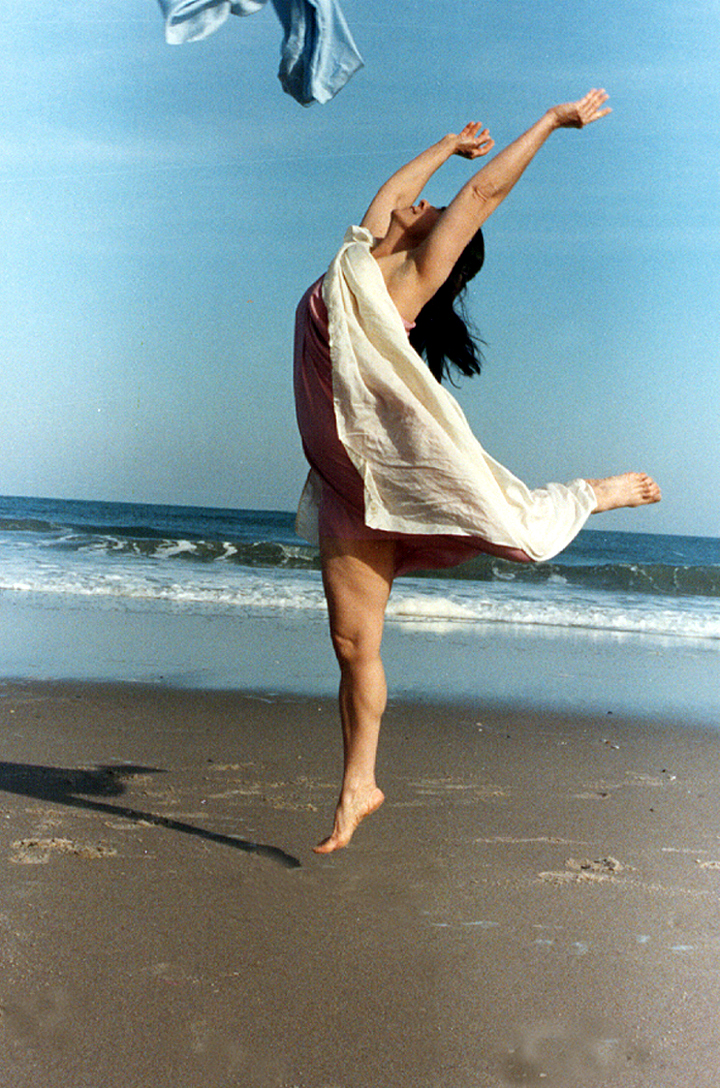 Roberta Hoffman grew up in Kansas and became interested in dance at an early age. She began studying dance at age 10 with Nell Ferguson, a graduate of the Boston Conservatory of Music, and, by age 16 she was teaching ballet, tap dance, and acrobatics. In high school, she was a drum majorette, and performed fire baton twirling and acrobatics.
After receiving a B.S. degree from Texas Women's University in 1963, she taught in the public school system for six years and served for two years in the Peace Corps in Peru. She then decided to pursue dance on a full-time basis and moved to New York City, receiving a M.A. degree from New York University in 1976. In 1973, she choreographed a dance, "Johnny Comes Marching Home," as a tribute to returning Vietnam War veterans at the New School for Social Research. While in New York, she studied with Lori Belilove, Hortense Kooloris, Julia Levien, Catherine Gallant, Jeanne Bresciani, Annabelle Gamson, Anna Halpern, Irmgard Bartenieff (Dance Notation Bureau), and Kei Takei (Moving Earth). She also studied the technique of Erick Hawkins and Jose Limon.
In 1976, she moved to Silver Spring Maryland. She taught modern/creative dance for children from 1976-1999 at her home studio, in the Montgomery County after-school program, and at the International Montessori School. She has been a guest lecturer in dance at Goucher University and Hood College, and a field-faculty adviser in dance/movement therapy at Goodard College.
In 1999, she founded Isadora's Legacy: The Center for the Preservation of Modern Dance with a studio in historic Frederick, Maryland. She has used her studio to teach, perform, and prepare a series of videos, recreating various Duncan dances. With Reiko Morita (a Duncan dancer from Japan), Roberta produced a 90-minute video of an oral history interview with Hortense Kooluris. See www.isadoraslegacy.com. In 2005-2006 and 2009, she performed as a guest artist with Valerie Durham's Duncan Dancers, including a 2009 performance at the National Portrait Gallery of the Smithsonian Museum.

Links
Isadora's Legacy: The Center for the Preservation of Modern Dance