Natalia Rudychev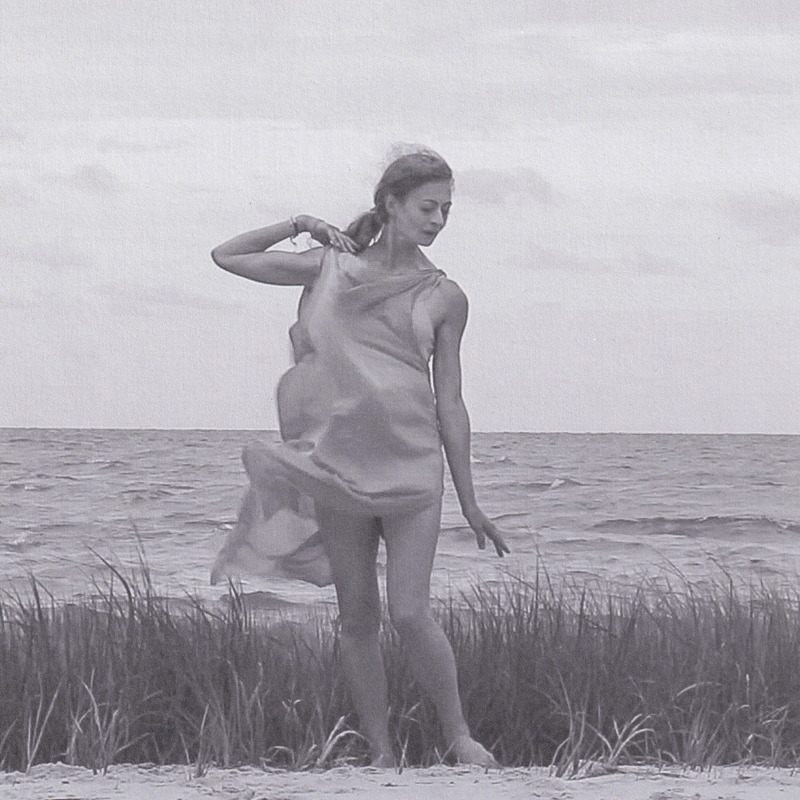 Natalia L Rudychev was born in St. Petersburg, Russia where she was trained in classical ballet between ages of 3 and 10. Natalia's conservative grand mother did not allow Natalia to pursue professional career in dance.
Natalia had a successful career in academia, writing and fine art photography.
https://nrudychev809f.myportfolio.com/work
http://www.thepoetryofbreath.com/16.html
After falling gravely ill Natalia returned to dance again to heal herself. As a result
she is healthy and medication free for over 5 years.
Natalia L Rudychev successfully completed a three-year Independent Training program at the Martha Graham School of Modern Dance.
Natalia continues to explore various dance techniques: Classical ballet, Limon, Nancy Meehan technique and Forsythe Improvisation Technologies.
In 2017 Natalia L Rudychev joined the Teacher Training Program at the Isadora Duncan Dance Foundation.
On the Duncan Teacher Training Program Natalia has completed:
117 hours of live classes in the studio
121 hours of online classes
13 hours of Teacher Training Seminars
2.5 hours of Private coaching
10 day workshop in Athens, Greece
14 days of online workshops
Performed Bach Gavotte II in the Teacher Training Showcase
Teacher certification pending.
Natalia works on deepening her understanding of Duncan movement by taking classes with
Barbara Kane, Loretta Thomas, Francesca Todesco, Jeanne Bresciani and Cynthia Word.
Natalia has created multidisciplinary works incorporating her poetry into movement.
1. New York performance for the Haiku Society of America
Bushido, haiku,music and dance presentation
https://m.youtube.com/watch?v=UqzIcGp6sOw
https://m.youtube.com/watch?v=i3srnch7OOA&t=322s
2. Alvin Ailey Choreographic Showcase
Silence between us
https://m.youtube.com/watch?v=loyfx_gFHIM&t=105s
3. Las Laguna Gallery featured Light in the Darkness Artist
Corona Chronicles
https://m.youtube.com/watch?v=R2KD-ZLtHzA&t=11s
4. Les Sylphides Point Park University Theater (dancer)
5. Gibney Dance Theater Performance. Choreography by Joya Powell, Poetry by Natalia L Rudychev dancing in the piece.
6. Dance Education Laboratory Movement Sentence Choir, 92Y (dancer)
7. Table of Silence Project, Lincoln Center (dancer)
8. Less Traveled - Self-choreographed solo, Martha Graham Studio Theater (dancer)
Natalia L Rudychev has been teaching a weekly dance movement inspired fitness class for over a year. Contact to join.
https://www.instagram.com/happy_stretched_and_strong
Links
Fine Art Photography by Natalia L Rudychev
Haiku book by Natalia L Rudychev Simple Gifts