Rebecca Allen Ibarra
Primary teachers: Lori Belilove
Began studying Duncan dance: 2016 (Fourth Generation)
Areas of expertise: Performer, Teacher, Scholar
Location: Queens, New York (USA - Northeast)
Email: beckylianallen@gmail.com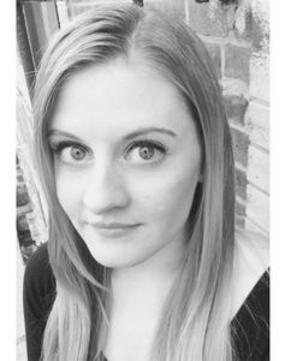 Rebecca Allen Ibarra of Hamilton, New Jersey received an MFA in Dance from Montclair University, an MA in Dance Education from Hunter College where she was on a full Arnhold Scholarship, and her BFA in Dance and a minor in Religious Studies from Mason Gross School of the Arts at Rutgers University.
Becky has studied with and is a company member for Lori Belilove & The Isadora Duncan Dance Company since 2016. She is also currently the Director of Educational Programming for The Isadora Duncan Dance Foundation.
In partial completion of her MFA, Becky's thesis and research focused on 'trying on' Isadora's century old creative process in an attempt to uncover what new or varied movement could be found in a contemporary body. The thesis documentation and video titled "Lessons from Isadora: Re-Examining a Century Old Creative Process to Create New Movement and Expression" can be found on Montclair University's archives.
In addition to her Duncan work, Becky is a Teaching Artist with New York City Ballet. She has performed works by choreographers Doug Elkins, Jeff Friedman, Randy James, Julia Ritter, Pedro Ruiz, and Raegan Wood. In 2012, Becky founded LatticeWorks Dance Collective. Her choreography has been the recent recipient of the Lounsbery Award and has been presented by Greenspace, Sans Limites Dance, Your Move, at 100 Grand, Ailey Citigroup, BAX, The Drilling Company, The Hatch Presenting Series, The Secret Theater and in a national Nikon commercial.
Affiliations
Isadora Duncan Dance Company — Dancer, Director of Education (since 2016)
Links