Christy Cornell-Pape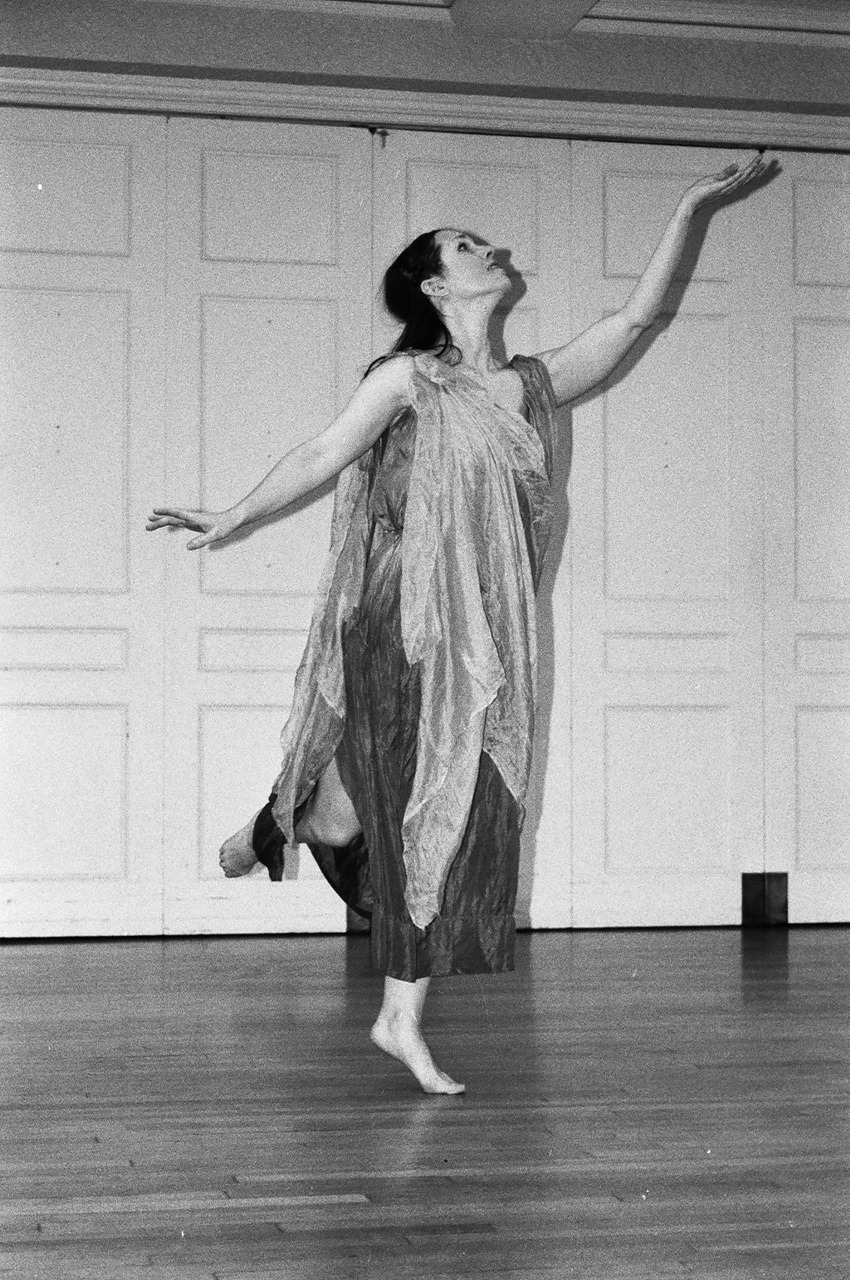 Christy, a life-long dancer, began studying dance at the age of 2. Proficient in tap, ballet, and jazz, Christy continues to study a variety of dance forms, such as samba and flamenco. Christy began intensively studying Isadora Duncan dance in 1999 with Mary Sano. She attended and performed at the International Isadora Duncan Dance Festival in Budapest, Hungary in November 2002. In 2003, Christy began taking classes with Ann Cogley and Christina Fessenden. She has taken several workshops with Lori Belilove and worked with Lori Belilove as a performer and children's rehearsal director during some of Lori's performances in California. She is currently studying with Lori Belilove to obtain a teacher certification.
Christy has performed extensively in musical theater and burlesque, performing throughout California, the U.S., and internationally. Christy is a prolific choreographer and can frequently be seen performing solo work in San Francisco and at many shows around the Bay Area. She previously served as a director of DIVAfest, a non-profit supporting women in the arts; and is currently co-artistic director of the "DIVA or Die" burlesque show (a production of the EXIT Theatre). She is also the co-creator, choreographer, and costumer for the burlesque plays "Rebel Without a Bra: A Burlesque Cabaret," At the White Rabbit Burlesque," "Hotel Burlesque," "Just Another Zombie Holiday Burlesque Show," and "Dollhouse Monsters," full-length theater/burlesque productions. Christy has won several awards for her burlesque performances. In addition, Christy directs a can-can troupe, The Velvettes, and periodically dances with award-winning dance troupes, including The Hot Pink Feathers and The Flaunt Follies.
Christy has taught both adult and children's Duncan dance classes. She currently teaches adult classes for Duncan dance, cancan, fan dancing, and burlesque. In her day job, Christy is a bank regulator specializing in the deterrence and identification of white collar crime and money laundering.
Christy previously served on the Newsletter Committee and the Web Standards and Branding Committee for the Isadora Duncan International Symposium.
Links
The Collection of Christy Cornell-Pape
Radio Interview about Isadora Duncan, March 4, 2017
Videos
| Collection | Title | Date |
| --- | --- | --- |
| Christy Cornell-Pape | Harp and Narcissus | 2022-05-28 |
Related items in the Archives
The Collection of Christina Fessenden > Other > Isadora Duncan Project Performance 2003 — May 16, 2003
The Collection of Christina Fessenden > Other > Chris Teaching in Danspace, Oakland