Jacqueline Crousillat F.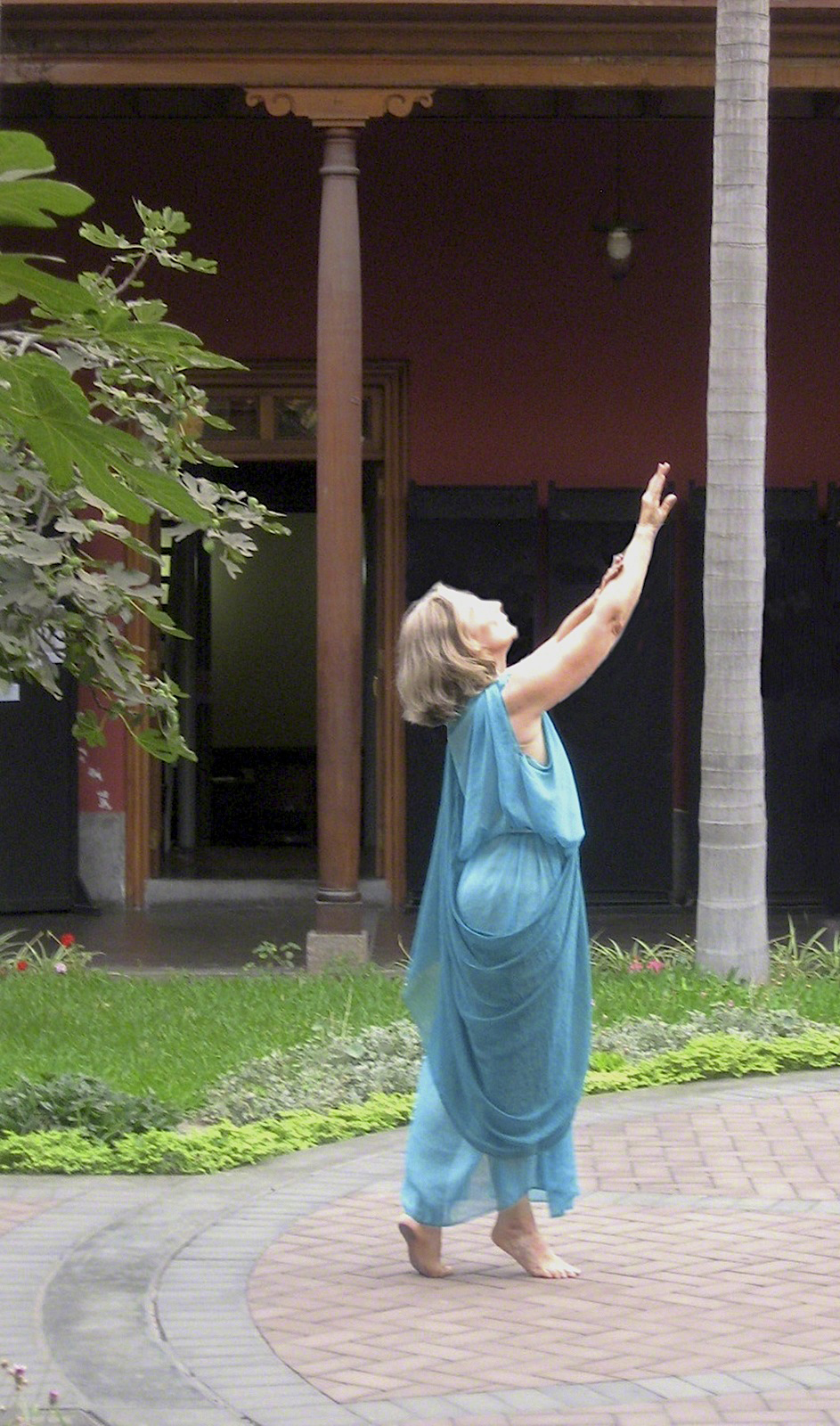 Dancing began early for Jacqueline Crousillat Freeman. At age nine she initiated ballet training in Lima, Peru with masters of the French, English and Russian schools. Modern and contemporary dance, mostly of the American schools, came later in her early twenties.
Jacqueline rediscovered Isadora Duncan's dance around the year 2000 as an art form preserved by a direct lineage of Duncan dancers. Throughout her professional years Jacqueline remembers being aware of the importance of Isadora's revolutionary change in the history of dance. Isadora was the missing connection between her ballet and modern/contemporary dance experience. Little to nothing was available or known in Lima about Isadora's art, neither in theory nor in practice.
In the United States, and England, higher education and degrees in the humanities, arts and photography, coupled with professional experiences performing, teaching and creating at companies, schools and academies, all have played a part in Jacqueline's life long search, joy and passion of dancing.
As an advocate in the education of children and others less fortunate, Jacqueline finds that outreaching to them in the arts enriches not only the community but also adds to a personal knowledge and appreciation.
Currently, Jacqueline is back in Lima at her alma mater, Ballet of the University of San Marcos, where she continues to work and research in photography and dance.
Links