Irma Duncan (1897-1977)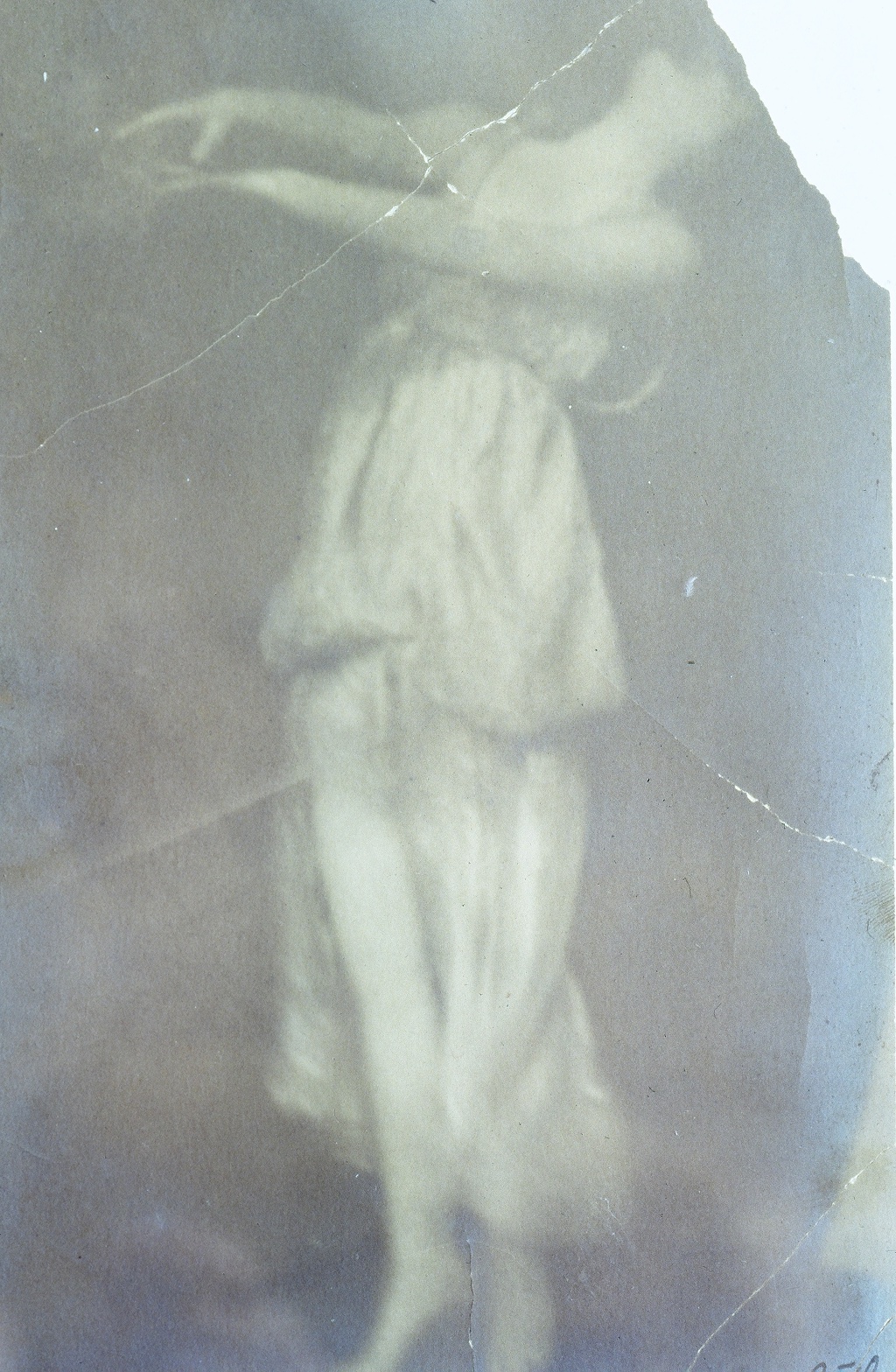 Irma Duncan, born Irma Erich-Grimme February 26, 1897 near Hamburg authored three books: Duncan Dancer (1965), an autobiography, with a rich and valuable description of her career, starting from her childhood days at Grunewald. It covers her relationship with Isadora through letters and tells many stories about Isadora and her fellow Isadorables. She also wrote The Technique of Isadora Duncan (1937) and Isadora's Russian Days & Her Last Days in France , co-authored with Alan Ross MacDougall (1929). From 1921-1927, she was at Isadora's third school, in Moscow, training hundreds of students. She describes in her autobiography her need to become an artist in her own right, and the opportunity that Russia provided for her to do so. Irma performed and led her most talented students on tours to help finance the school. She choreographed new dances. They traveled and performed widely in Russia, in Siberia and into China (encouraged by the Moscow government). Irma toured America with her Russian students in 1928-1929 until the students were forced to return home. A young Lillian Loewenthal witnessed the 1928 debut of Irma's Russian students, "one wished would never end" (The Search for Isadora, p. 113). Lillian reacted strongly to the singing and dancing, "the joy it induced took on a physical force. I fell from my seat." In Dance magazine the critic Mary F. Wilkins wrote "The idea by which the valiant and incomparable Isadora lived and breathed and worked was as present on that stage as if the genius herself stood in the wings and urged her followers on" (Loewenthal, p. 115).
New York Times dance critic John Martin devoted a column to Irma's January 30, 1932 Carnegie Hall performance under the headline "Duncan dancers stir large audience" writing that "miss Duncan appeared at her best" and "it was the two Slavonic Dances of Dvorak that won the audience most completely." He also noted that Irma used costumes instead of simple tunics.
In her autobiography, Irma describes her last stage performance "Ode to Peace" in January 1933, at Madison Square Garden, to the last movement of the Beethoven's 9th Symphony. According to Loewenthal (p. 122), "it was a spectacle on a mammoth scale" programmed by Walter Damrosch, former collaborator with Isadora. Fifteen thousand spectators witnessed the symphony of 100 musicians, a chorus of 100 voices and a group of 50 musicians. "For Irma it was an Isadorian vision realized" (Loewenthal, 122).
Irma married Sherman Rogers soon after, retiring from performance, but continuing to teach and to write. She still saw former students into her later years. One, Mignon Garland, brought four of her students to Irma for coaching in Santa Barbara. Irma gave each a beautiful blue scarf. Irma died September 20, 1977 in Santa Barbara, California.

Publications
Duncan, Irma. "Follow Me." Dance Perspectives nos. 1 and 22, 1965.
Duncan, Irma. Duncan Dancer: An Autobiography. Middletown, CT: Wesleyan University Press, 1966, 1980.
Duncan, Irma. Isadora Duncan: Pioneer in the Art of Dance. New York: New York Public Library, 1959. (15 pages, reprinted from the NYPL Bulletin, May 1958.)
Duncan, Irma. The Technique of Isadora Duncan. Illustrated. Photographs by Hans V. Briesex. Posed by Isadora, Irma and the Duncan pupils. New York: Kamin Publishers, 1937; reprint Brooklyn, NY: Dance Horizons, c. 1970; Austria: Karl Piller, 1937. ISBN 0-87127-028-5
Duncan, Irma; Macdougall, Allan Ross. Isadora Duncan's Russian Days and Her Last Years in France. New York: Covici-Friede, 1929; Victor Gollanz Ltd, 1929.
Duncan, Irma. The Technique of Isadora Duncan. Supervised by Mary Sano. Translated by Naoko Matsuhiro and Naoko Saikoji. Tokyo: Isadora Duncan Heritage Society Japan, 2009. イサドラ・ダンカンの舞踊テクニック イルマ・ダンカン【著】メアリー佐野【監】 松代尚子、西光寺直子【訳】[イサドラ・ダンカン・ヘリテッジ・ソサエティ・ジャパン(IDHSJ)2009]
Duncan, Irma and Macdougall, Allan Ross. Isadora Duncan's Russian Days and Her Last Years in France. Translated by Shigeo Ogura and Chizuko Abe. Tokyo: Fuzambo, 1980 続・わが生涯 イサドラ・ダンカン イルマ・ダンカン/アラン・ロス・マクドゥ-ガル【著】 小倉重夫/阿部千津子【訳】 [富山房 1980]
Affiliations
Isadora Duncan Dancers from Moscow
Isadora Duncan Dancers (Isadorables)
Videos
| Collection | Title | Date |
| --- | --- | --- |
| Hortense Kooluris YouTube Channel | Irma Duncan Dancers at Untermeyer | 1932-06-11 |
Related items in the Archives
The Collection of Mignon Garland > Photos > Visit/Workshop with Irma Duncan, 1973
The Collection of Mignon Garland > Photos > Irma Duncan's Isadora Duncan Dancers in Cuba
The Collection of Barbara Kane > Photos > Irma, Isadora, and Sergei
The Collection of Janaea Rose Lyn (McAlee) > Photos > Isadorables
The San Francisco Museum of Performance and Design > Programs > Isadorables — Dec 28, 1919
The Collection of Christy Cornell-Pape > Programs > April 1920 Isadorables program — Apr 06, 1920
The Collection of Christy Cornell-Pape > Programs > Irma Duncan — Isadora Duncan Dancers — Nov 03, 1929
The Collection of Christy Cornell-Pape > Programs > Isadora Duncan Dancers — Nov 18, 1929
The Collection of Christy Cornell-Pape > Programs > Isadora Duncan Dancers — Irma Duncan — — Dec 05, 1929
The Collection of Christy Cornell-Pape > Programs > Irma Duncan — Isadora Duncan Dancers — Mar 13, 1932
The Collection of Louise Craig Gerber > Programs > Isadorables Performance
The Collection of Louise Craig Gerber > Programs > Irma's Isadora Duncan Dancers — Nov 02, 1930
The Collection of Louise Craig Gerber > Programs > Irma's Isadora Duncan Dancers — Aug 14, 1932
The Collection of Mignon Garland > Programs > Isadora Duncan Dancers in New York — 1929
The Collection of Mignon Garland > Programs > Isadora Duncan Dancers in Minneapolis — 1930
The Collection of Joanna Gewertz Harris > Programs > Isadorables at Palais au Trocadero — Anna, Maria-Teresa, Irma, Lisa, Margot and Erica Duncan — 1920
The Collection of Barbara Kane > Programs > Second American Tour — Irma Duncan — Moscow Duncan Dancers
The Collection of Barbara Kane > Programs > Isadora Duncan Dancers — Nov 13, 1929
The Collection of Barbara Kane > Programs > Isadora Duncan Dancers — Nov 15, 1929
The Collection of Barbara Kane > Programs > Isadora Duncan Dancers at Carnegie Hall — Irma Duncan — Isadora Duncan Dancers — Dec 28, 1929
The Collection of Barbara Kane > Programs > Irma Duncan — Apr 23, 1937
The Collection of Janaea Rose Lyn (McAlee) > Programs > Isadorables
The Collection of Janaea Rose Lyn (McAlee) > Programs > Irma Duncan — Isadora Duncan Dancers
The Collection of Janaea Rose Lyn (McAlee) > Programs > Roerich Society Leading Dance Personalities — Irma Duncan — Isadora Duncan Dancers — Dec 09, 1931
The Collection of Louise Craig Gerber > Articles > Every Child Should Dance
The Collection of Barbara Kane > Leaflets > Flyer for the Irma Duncan School in New York