Nadia Chilkovsky Nahumck (1908-2006)
Primary teachers: Anna Duncan | Irma Duncan
Began studying Duncan dance: 1924 (Second Generation)
Areas of expertise: Performer, Teacher, Repertory Coach, Historian, Scholar
Region: USA - Northeast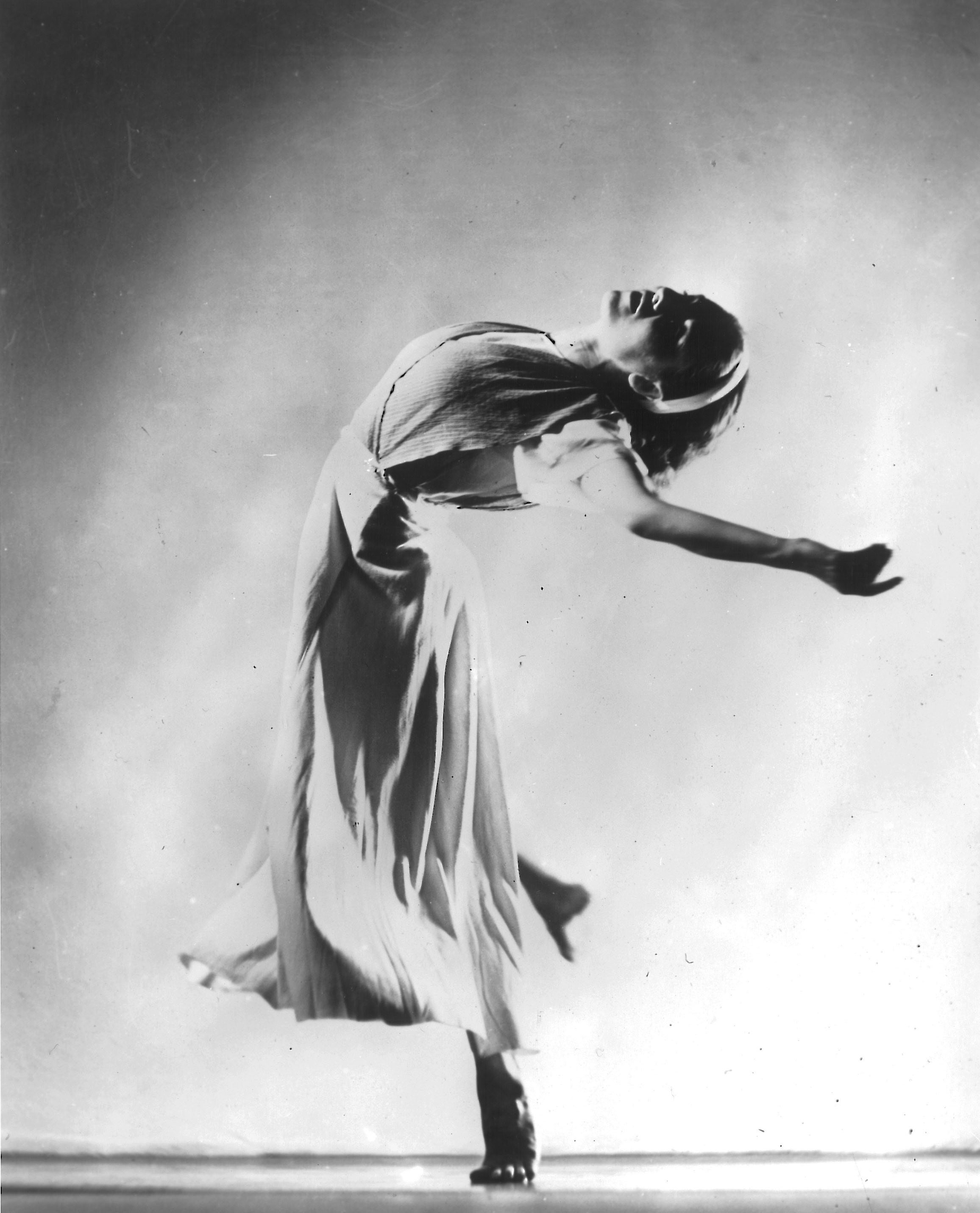 Nadia Chilkovsky Nahumck was born in Kiev, Russia in 1908, and moved to Philadelphia as a child. For her debut in 1925, she danced two pieces choreographed by Duncan with music by Gluck. The Philadelphia orchestra accompanied her with Stakowski conducting. Nadia studied with Riva Hoffman, Anna Duncan and Irma Duncan. From 1930-1931, she danced in the Irma Duncan Company. For a detailed biography, including her long history with the University of the Arts, Philadelphia, see the link to the University Archives page below.
Both photos are courtesy of the Nadia Chilkovsky Nahumck Archive, The University of the Arts University Libraries and Archives, Philadelphia PA. Copyright The University of the Arts. The photo below is Nadia in costume for 'Mazurka' and was published in Isadora Duncan: The Dances.
Publications
Nahumck, Nadia Chilkovsky. Isadora Duncan: The Dances. Washington DC: The National Museum of Women in the Arts, 1994.
Links
University Archives, the University of the Arts, Philadelphia
Related items in the Archives
The Collection of Mignon Garland > Photos > American Isadora Duncan Dancers — 1930
The Collection of Mignon Garland > Programs > Isadora Duncan Dancers in Minneapolis — 1930