Theda Detlor (Rosenbluth) (1952-2008)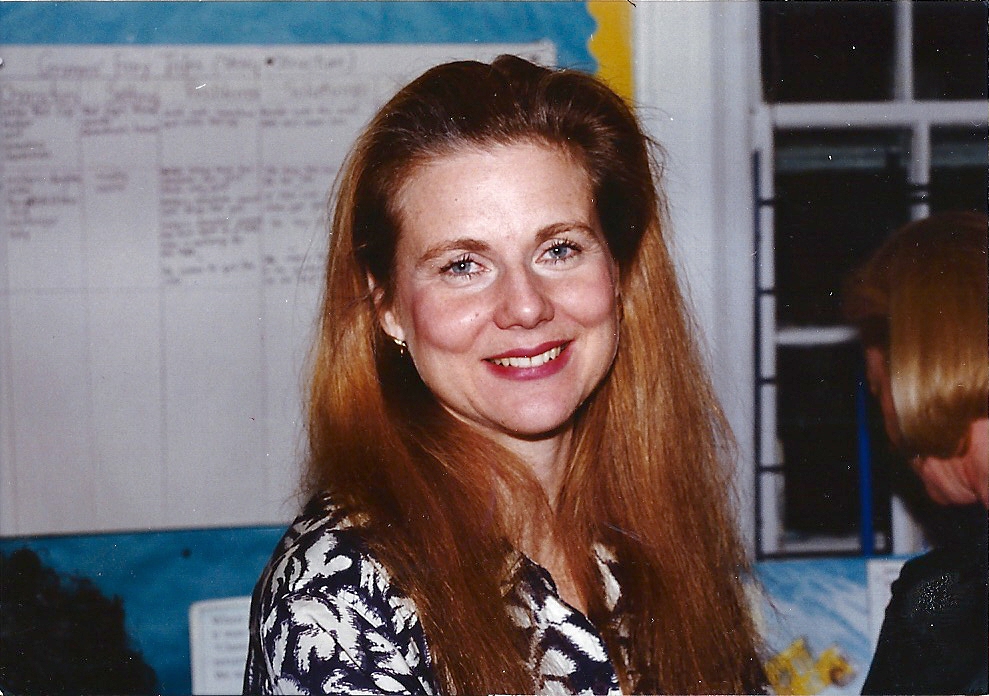 Theda Detlor began her dance studies with Julia Levien at the Far Rockaway Gustave Hartman YMHA. She continued studying Duncan dance as a child with Julia and was invited to join the Children's Ensemble of about 5-6 children chosen by Julia to work with Anna Duncan. Theda, along with her sisters Adrienne Ramm and Beth Jucovy, began training with Anna in the basement of their family home in Far Rockaway. Theda went on to become a dance major at Antioch college and pursued studies in Modern dance. She lived in Boston after college and started collaborating with musician Len Detlor who later became her husband. The two presented many concerts in the Boston area in the 1970's. After relocating to NYC, Theda and Len continued to present their collaborations of original music and dance creations. The two created and performed an extraordinary array of works for diverse audiences and in a variety of contexts. Theda also joined the Isadora Duncan Commemorative Company in 1978. She danced with it as well as smaller Duncan collaborations after the commemorative company was disbanded.
Later, after her children were born, Theda received her masters of education from Bank Street School. She went on to have a prestigious career in education, first teaching at the Lab school in NYC and later the Dalton School from 1995- 2008. She was an extremely beloved 2nd grade head teacher at the school. Theda brought her passion for the arts and for deep intellectual and creative thinking to her students. Theda wrote several educational books as well, including "Fresh Look at Fairy Tales" and "Teaching with Aesop's Fables," published by Scholastic. Theda also fully incorporated dance into her curriculum and each year presented a rich dance presentation created with her students; many of these original works were inspired by Greek mythology. They were often invited to perform these works at outside institutions including the 92nd St. Y. According to Janet Shaw, the Dalton First program Director:

"Theda and her students used dance as one of the ways -- in her interdisciplinary mix -- to explore mythology and folklore, intellectually and kinesthetically. In the process of tapping into archetypes, students unearthed more about themselves as artists and as human beings. To guide her students in their development of moral reasoning, Theda engaged them in examining ethical dilemmas encountered by characters in the stories they read. Theda was committed to bringing authentically intertwined complexities of life into the classroom. Theda's influence extended beyond First Program. A published writer and professional dancer, she was called upon to present workshops at institutions of higher learning and gatherings of professional educators. Theda also participated with other poets in readings of her own work in public settings."

Theda was clearly influenced in profound ways by her immersion in the Duncan tradition with masters Anna Duncan, Julia Levien, Hortense Koouris and Sylvia Gold.
Affiliations
Isadora Duncan Commemorative (Centenary) Dance Company — Company Member
Videos
| Collection | Title | Date |
| --- | --- | --- |
| Hortense Kooluris YouTube Channel | Riverside Dance Festival | 1978 |
| Hortense Kooluris YouTube Channel | Centenary Dance Company | 1977-10-23 |
| Sylvia Gold's YouTube channel | Isadora Duncan Centenary Dance Company performs Brahms 7 | |
| Sylvia Gold's YouTube channel | Isadora Duncan Centenary Dance Company performs Brahms 1 | |
Related items in the Archives
The Collection of Barbara Kane > Programs > Isadora Duncan Centenary Dance Company — Oct 23, 1977
The Collection of Barbara Kane > Programs > Duncan Dance Festival — Isadora Duncan Centenary Dance Company — 1978
The Collection of Barbara Kane > Programs > Isadora Duncan Centenary Dance Company — Jun 24, 1978
The Collection of Barbara Kane > Programs > Riverside Dance Festival — Julia Levien — Isadora Duncan Commemorative Dance Company — 1980