Mary Sano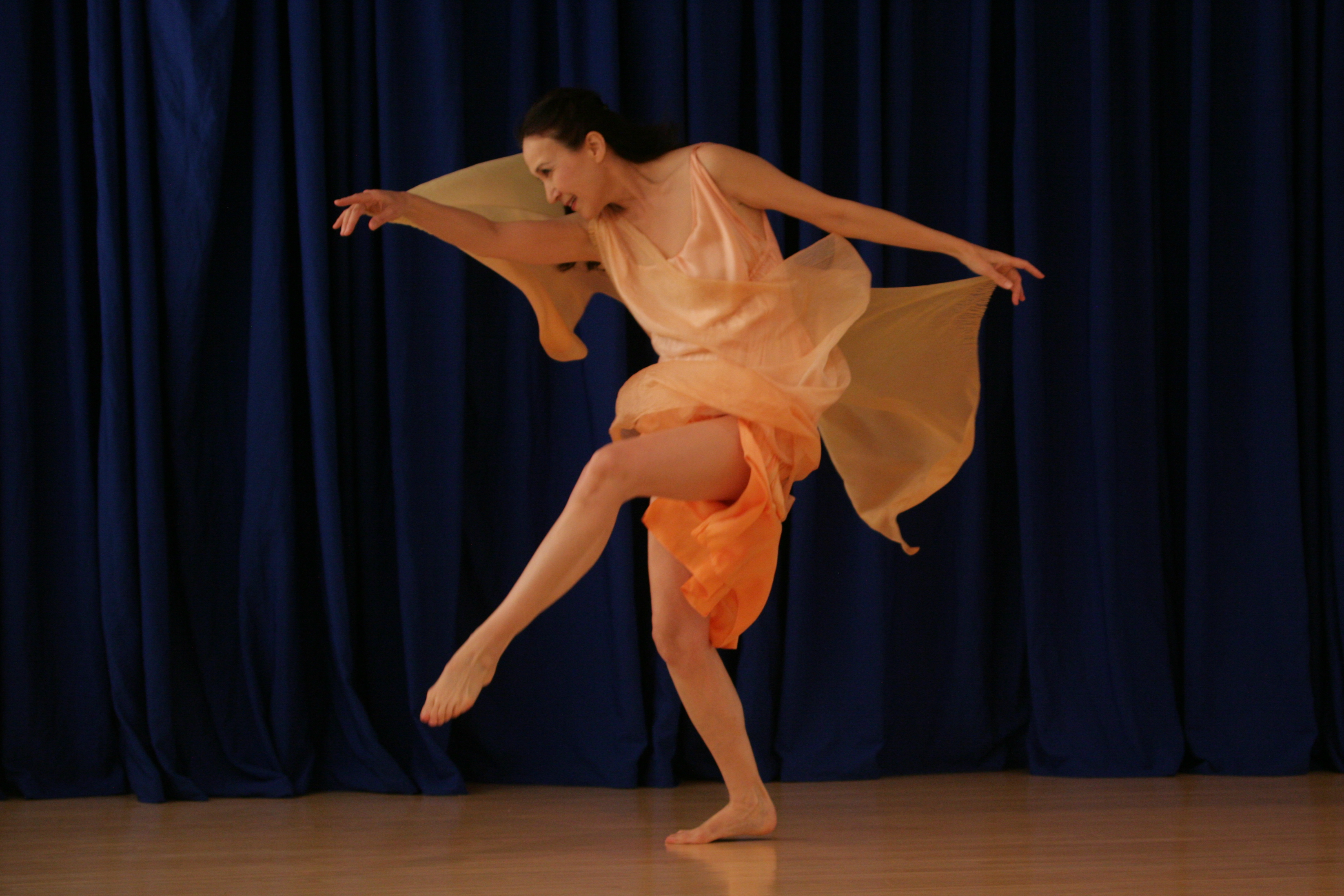 Mary Sano, artistic director of the Mary Sano and her Duncan Dancers and Mary Sano Studio of Duncan Dancing is a protégée of Mignon Garland, who founded the Isadora Duncan Heritage Society (IDHS) in San Francisco. A native of Japan, Sano began to study Duncan dance with Garland in San Francisco in 1979, and established the Japanese branch of the IDHS in 1983. She remains active in Japan, performing and offering workshops a few times a year. In the San Francisco Bay Area, Sano received an MA in Dance from Mills College in 1991, began training a group of dancers in the Duncan style, and formed Mary Sano and her Duncan Dancers in 1993. In 1997, Sano established the Mary Sano Studio of Duncan Dancing in San Francisco dedicated to the preservation and promulgation of Isadora Duncan's art, and to exploring its contemporary relevance through ongoing new work.
Sano directs a company whose repertoire includes all of Duncan's masterpieces set to the works of Chopin, Schubert, Brahms, Gluck, and Scriabin. She also creates new choreography developed out of her deep knowledge of the Duncan technique and dance philosophy, combined with traditional Japanese dance, modern technique, and other theatrical works. Major past productions include Ship of Dreams: Kanrin Maru -150 Years of Hope, Struggle, and Friendship to commemorate the 150th anniversary of the Kanrin Maru voyage and the US-Japan relationship at the Brava Theater in San Francisco in 2010; Dancing Dreaming Isadora at the Cowell Theater in San Francisco in 2008; Sano's solo dance series Dancing Dreaming Isadora「イサドラ・ダンカンの夢を踊る」in Tokyo in 2003, 2005, 2012, 2014, 2015; Amaterasu, The Blind Woman and Hiroshima Sano's second dance-drama at the Gakugeki Festival in Kyoto, Japan in 2004; Duncan Dance: Zen and Now -Isadora's Legacy, a fusion of Asian influences and Duncan technique which she premiered in Budapest 2002, and Past, Present, Future: Wishing Moon, performed in honor of the 50th Anniversary of the U.S.-Japan Peace Treaty signing in San Francisco in 2001.
The Mary Sano Studio of Duncan Dancing has been presenting bi-annual music and dance festivals since it's opening in 1997. The Dionysian Festival in May, celebrating Isadora Duncan's birthday, and the Terpsichorean Celebration in November, commemorating the studio's opening. These festivals feature Mary Sano and her Duncan Dancers as well as many talented musicians and dancers from around the word.
Sano teaches and performs internationally, and has been invited to Greece, Hungary, the Czech Republic, France, and Japan. Since the opening of new space RVLab in Tokyo in 2006, she has presented a series of salon concerts; performing her original works as well as traditional Duncan choreography independently as well as with a group of dancers she has been training in Tokyo.

Publications
Amaterasu, The Blind Woman and Hiroshima. Dance-drama. DVD.
Celebrating the 10th Anniversary of the Mary Sano Studio of Duncan Dancing. 1997-2008. DVD.
Blair, Fredrika. Isadora: Portrait of the Artist As A Woman. Supervised by Mary Sano. Translated by Mariko Suzuki. Tokyo: Parco Publishing, 1990.  踊るヴィーナス イサドラ・ダンカンの生涯 フレドリカ・ブレア【著】 メアリー佐野【監】 鈴木万理子【訳】 [PARCO出版局 1990]
Duncan, Irma. The Technique of Isadora Duncan. Supervised by Mary Sano. Translated by Naoko Matsuhiro and Naoko Saikoji. Tokyo: Isadora Duncan Heritage Society Japan, 2009. イサドラ・ダンカンの舞踊テクニック イルマ・ダンカン【著】メアリー佐野【監】 松代尚子、西光寺直子【訳】[イサドラ・ダンカン・ヘリテッジ・ソサエティ・ジャパン(IDHSJ)2009]
Affiliations
Mary Sano Studio of Duncan Dancing — Artistic Director (since 1997)
Links
Videos
| Collection | Title | Date |
| --- | --- | --- |
| Mignon Garland's San Francisco Duncan Dancers' YouTube channel | S.F. Duncan Dancers, 6/23/91, Hotel Nikko Ballroom | 1991-06-23 |
| Mignon Garland's San Francisco Duncan Dancers' YouTube channel | Bacchanale excerpt from Gluck's Iphigenia, Brahms Waltz Op. 39, no. 14 | 1991-06-23 |
| Mignon Garland's San Francisco Duncan Dancers' YouTube channel | Scriabin's 'Mother', Chopin Slow Mazurka, Gluck 'Gracieux' and Allegretto | 1991-06-23 |
| Mignon Garland's San Francisco Duncan Dancers' YouTube channel | Chopin Mazurkas and Gluck Mussette, S.F. Duncan Dancers | 1991-06-23 |
| Mignon Garland's San Francisco Duncan Dancers' YouTube channel | Duncan Dancers in Mignon Garland's Studio Class August 1990 | 1990-08-10 |
| Mignon Garland's San Francisco Duncan Dancers' YouTube channel | Waltz Brilliante | 1989-04-23 |
| Mignon Garland's San Francisco Duncan Dancers' YouTube channel | Cherubim | 1989-04-23 |
| Mignon Garland's San Francisco Duncan Dancers' YouTube channel | Chopin's Ballspiel and Sister Mazurka | 1989-04-23 |
| Mignon Garland's San Francisco Duncan Dancers' YouTube channel | Brahms Opus 39 #13, 11 and 14 | 1989-04-23 |
| Mignon Garland's San Francisco Duncan Dancers' YouTube channel | S. F. Duncan Dancers perform Schubert's Ecossaise, D734, No. 1 | 1989-04-23 |
| Mignon Garland's San Francisco Duncan Dancers' YouTube channel | Mary Sano, S.F. Duncan Dancer, in Schubert's 'Moment Musical' | 1989-04-23 |
| Mignon Garland's San Francisco Duncan Dancers' YouTube channel | S.F. Duncan Dancers in Schubert's Symphony No. 9, Scherzo | 1989-04-23 |
| Mignon Garland's San Francisco Duncan Dancers' YouTube channel | Gluck's Gavotte (Harvest Dance) and Allegretto, S.F. Duncan Dancers | 1989-04-23 |
| Mignon Garland's San Francisco Duncan Dancers' YouTube channel | 'Dance of the Furies' and 'Mussette' by Gluck, S.F. Duncan Dancers | 1989-04-23 |
| Mignon Garland's San Francisco Duncan Dancers' YouTube channel | Chopin Mazurkas and Tanagra Waltz, S. F. Duncan Dancers, 4/23/89 | 1989-04-23 |
| Mignon Garland's San Francisco Duncan Dancers' YouTube channel | S. F. Duncan Dancers at Rotunda, City Hall | 1985-03-07 |
Related items in the Archives
The Collection of Mignon Garland > Photos > Tokyo Performances, 1985
The Collection of Mignon Garland > Photos > Celebration of Isadora with Burlingame Historical Society — May 26, 1991
The Collection of Mignon Garland > Programs > S.F. Duncan Dancers, Rotunda, City Hall — 1985
The Collection of Mignon Garland > Programs > S.F. Duncan Dancers, "Portraits of an Era" — 1986
The Collection of Mignon Garland > Programs > S.F. Duncan Dancers, The Heritage of Isadora — 1989
The Collection of Mignon Garland > Programs > S.F. Duncan Dancers, Whole Earth Expo — 1990
The Collection of Mignon Garland > Programs > S.F. Duncan Dancers, Hotel Nikko — 1991
The Collection of Mignon Garland > Articles > The Tokyo Times — Oct 15, 1985